Colordripper 12-pack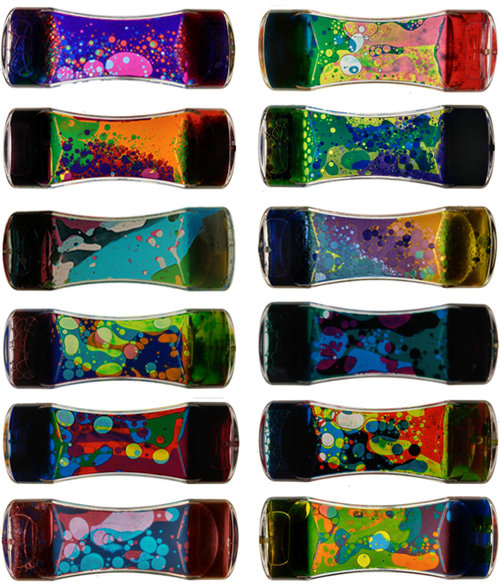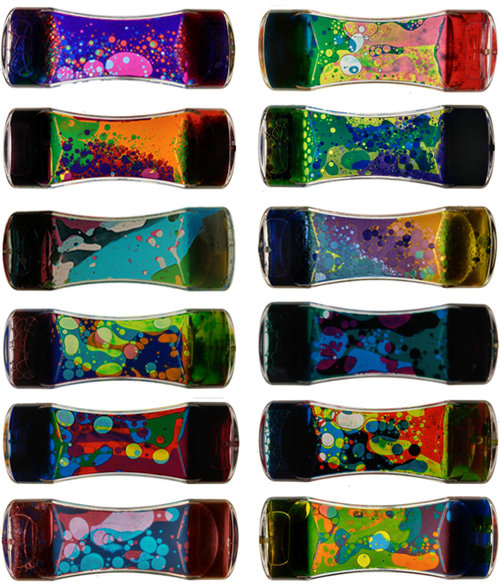 IN STOCK
0708653797062
WICKED VIVID THICKENED LIQUIDS
This pack includes 1 dozen artsy fartsy colordrippers. You'll receive a wide mix of assorted colors in the full color palette available, with varying levels of ooziness. No two of our designs are ever identical, and within an assortment you shouldn't receive any similar designs.
Ordering a small lot saves you a few bucks from our discounted retail price of $12 — and ensures you always have an inexpensive last minute gift on hand. With twelve drippers you should have enough variety to please anyone. Each dripper is sealed in a thick polybag.
5.75 x 2 x 1 inches (14.6 x 5 x 2.5 cm)

molded in China of scratch resistant plastic

hand filled in Virginia with household chemicals
SHOPPING INFORMATION
The cost of 3-5 day shipping is included for U.S. customers ordering three or more drippers, and a faster 2-3 day upgrade is available for an upgrade. At this time we are only shipping to the United States.
We process orders promptly about 5 days per week with many orders shipping the same day placed. Answers to most questions can be answered in this order FAQ or product guide.